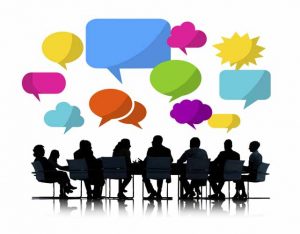 Are you new to your Board or are you a seasoned veteran? Either way, you took the plunge and are now representing your community on a leadership level.  What does this mean? Have you ever wondered what being a board member fully entails? We've put together some helpful tips for navigating your responsibilities.
Understand Your Community
All associations have quirks, issues and concerns that you may or may not be aware of prior to joining the board.  Don't let these scare you away.  It's best to take some fully understand what is going on in the community. Read your governing documents so you are fully prepared to make decisions on behalf of your community. This is also a great chance for you to get to know your neighbors and listen to their concerns.  We also recommend looking into free classes offered for HOA board members. Education is key to a successful board.
Understand Your Fiduciary Duty
As a board member, you have a fiduciary duty to the members of the association.  What does this mean? At a basic level, board members must make reasonable decisions after considering the information available. Board members have a duty to act in good faith, act in the best interest of the association and to be informed when making decisions.
Understand Your Strengths
Sitting on your board of directors will give you a lot of opportunity to work with a variety of people. You will work with vendors, managers, other board members, and community members.  In order to achieve diplomacy, it is a great idea as a board to discuss each members strengths. Knowing each others strengths will allow you to delegate items making the board run smoother. You will be most beneficial to the board and community when working in a capacity that suits you and when you are doing something you enjoy.
Understand Your Manager's Role
A community manager is a state licensed professional hired by the board to assist and guide the board and the association.  Typically, your community manager will handle the day-to-day concerns of the association.  While the board is the final decision maker, a board should never discount a manager's advice and should trust that the manager will carry out the policies and decisions of the board on a daily basis.
Congratulations on being a board member! If there is anything we can help with, please don't hesitate to reach-out.